MELISSA HUGHEY, OWNER, INSTRUCTOR, E-R.Y.T. 200, YACEP
Melissa started practicing yoga several years back to relieve stress and musculoskeletal effects of practicing as a registered dental hygienist. She has always enjoyed being active, but yoga seemed to be the one thing she had been missing. With yoga, she learned to tune into her body and found a new meaning for being "fit & healthy".
As her job soon took her to travel the state, she had a high-paced schedule and often stayed nights away from home. Her way of finding grounding and balance throughout this time was to find the nearest yoga studio and to practice with other like-minded strangers…which never really seemed like strangers. She always felt welcome and learned that the yoga community is like one big family.
Melissa was eager to learn more about the ancient practice and to grow her personal practice. She knew that teacher training was in her plans and soon attended EMYoga Vinyasa Yoga Teacher Training in Greenwood, MS. While teaching community classes during training, she recognized her love to share the power of yoga with others. After certification, Melissa began teaching small classes in an extra room at her house, which she named Yoga of Lancaster. She has also worked as the Community Yoga Instructor at North Sunflower Medical Center, where she designed specific practices for the community and employees to counteract work-related musculoskeletal disorders and teach tools to improve individuals overall well-being. As well, she planned and instructed sessions that include themed affirmations and visualizations with gentle yoga stretching for Behavior Health Services patients and Long Term Facility residents at NSMC.
Melissa opened Lemon Balm Yoga & Wellness in June of 2018, and she is excited to expand her love for yoga to more of the community. She loves teaching creative, self-loving, and spiritual practices where she incorporates yoga and biblical teachings. Gaining insight and knowledge from her own life experiences, she also has a heart for transforming the lives of trauma survivors through the practice of yoga. She hopes to encourage her students, through their yoga practices, to tap into the light and energy of The One True Source, so they are "light-filled" when they step off of the mat and emit God's enlightment throughout their daily lives.
Additional Credentials:
E-RYT Registered Trainer / YACEP Provider
Primordial Sound Mediation Cert
Hatha Vinyasa Yoga Cert (200hr)
Yoga Trapeze Cert (25hr)
Registered Dental Hygienist
---
MARTHA CATLETTE, INSTRUCTOR, R.Y.T. 200
Martha is the owner of Green Spot Well-Being. She is a certified psychiatric mental health nurse practitioner and Seven Spiritual Laws of Yoga Instructor. Her passion is helping her students and clients achieve relaxation and a sense of well-being using evidence-based techniques that lead to the balance of body, mind and spirit.
Martha provides health and wellness coaching, education, and workshops to individuals, groups, and businesses on a variety of health and wellness topics that include yoga, meditation, and healthy life style practices.
Green Spot Well-Being is also located in Lavender Lane! Check out the website below for more information.
http://greenspotwellbeingllc.com/
---
COURTNEY ESCH, INSTRUCTOR, R.Y.T. 200
"I was born and raised in the Mississippi Delta and currently live in Cleveland. I started practicing yoga in my teenage years and throughout college, yoga was my therapy. It helped me through tough times in life physically and mentally so I wanted to be able to share the benefits I felt from yoga with others. I attended Kripalu Center for Yoga and Health in Massachusetts to become a teacher. During that time in my life, I grew as a person and allowed myself to learn through meditation, pranayama, and my yoga practice. I have always wanted to help others through yoga to help understand and overcome challenges in life on and off the mat. I look forward to the journey with each and every student whether it is with physical pain or finding peace within oneself during a tough time in life." -Courtney
Photo(cover) creds: Landry Prichard
---
Anna Pieralisi, R.Y.T. 200, INSTRUCTOR
---
Marcella Baker Simmons, Certified Pilates Instructor

---
Kenneth Hutton, Licensed Massage Therapist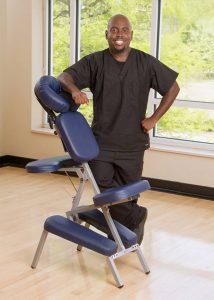 "Hello, my name is Kenneth Hutton. I am a licensed massage therapist working for the Baptist Healthplex in Clinton and Jackson, MS. I have been officially licensed since March 2012 by the MS State Board of Massage Therapy. I have a passion for specializing in Sports Massage as well as Deep Tissue and Shiatsu Therapy along with Swedish massage. I attended The Mississippi School of Therapeutic Massage in January 2011 and graduated with a Diploma in Massage Therapy in October 2011. I began researching massage therapy in January 2010 and I developed that future passion for it once I realized the many different ways it could provide such a positive impact on a person's life changing purpose. As a Massage Therapist I enjoy listening to clients stories of their current conditions so that I can figure out what brought them to their current pain state. I truly owe all of the achievements to my teachers from the Mississippi School of Therapeutic Massage being that I utilize every possible step I've previously learned from the school as well as any new techniques that I have learned along the way of mastering my craft. Nothing makes me happier than to see a client smile after their session. It proves that I've succeeded in providing them with the relief they seek. Massage Therapy is a combination of muscle manipulating techniques via either active engagement of the client and/or passive engagement of the therapist. On April 13TH, 2014 I began specializing in a newly acquired modality called Myofascial Release Therapy, which is a more advanced version of deep tissue massage. Since working at both Healthplex locations, these places have allowed me to meet all different sorts of people from all over the country and some I have even attained the opportunity to work with. The experiences are very heartwarming and I cherish every moment. I look forward to meeting more new people with the hopes of providing positive impacts in their lives via the use of massage therapy. So please feel free to give me a call any day of the week on my cell phone at (601) 896-4934."
Kenneth offers massages at Lemon Balm Yoga & Wellness about once a month. Contact us to find out his next scheduled dates.